Come to the Starlite Lounge Restaurant and Wine Bar for exceptional wine and dining in a friendly, casual atmosphere.
We are NOW OPEN SIX DAYS A WEEK!  It's true! We have added Mondays and Wednesdays to the mix.  More days open means more Starlite to love!

***
Our August Radio Promo is here!
(If it doesn't play automatically, click "Download File" in the upper left corner of your screen.)
Don't forget to listen to it play on both 102.5FM and 104.5FM right here in the Kern River Valley!
If you like our radio spots, you'll LOVE our Youtube video, "Wine 101," where we take the mystery out of tasting wine.
*****
CORK N FORK TICKETS are available NOW! November 9 will be here before you know it. Click this link to get yours! https://corknfork2019.brownpapertickets.com/
It's going to be another scorcher of a week in the KRV, but we've got you covered with cool AC, marvelous menu specials, and wonderful wine flights! Scroll down for details…
MENU SPECIALS
Chilled Watermelon Jalapeno Gazapacho (Veggie & Gluten-Free)!
Chick Pea Salad w/Red Bell Peppers, Cucumbers, Kalamata Olives, Red Onions, Feta Cheese and Mediterranean Vinaigrette (Veggie & Gluten-Free)!
Bacon Cheeseburger Sliders w/Lettuce, Tomato and Brown Butter Aioli!
Peach Hand Pies made from local Weldon Farms Peaches!
Don't forget to try the new Vegan and Gluten-Free BEYOND MEAT patty on any of our Starlite Signature burgers, including the Texas Hold 'Em, Lucky 7, or Black Jack for just $2 more!
WINE & BEER
On the White Wine Flight this week we are featuring the Claiborne & Churchill Dry Riesling, Bella Grace Viognier, and Beckmen Rose!
And we will be serving up the Cass GSM, the Daou "Pessimist" Syrah Blend and the J.Lohr "Tower Road" Petite Sirah on the Red Flight this week!
Our Red Sangria is perfect for Hot Summertime Tiki Time!
We have the Day Ride IPA and Dankman Imperial Red IPA on tap from Great Change Brewing this week!
And in cans, we are featuring the "Kisses Betwixt" Barrel-Aged Saison from The Bruery Terreux, "Barney Flats" Oatmeal Stout from Anderson Valley Brewing, and the effervescent "Pearsecco" Crispin Cider! Come in and see what's new in our Craft Brew Deli Case this week!
EVENTS
On WINE WEDNESDAY we begin this week's Menu Specials hot off the grill and we'll celebrate new Wine Flights by giving them to you at HALF-OFF!
EXIT 43 featuring Josh Gordon & Michael Dykes, will be here to Jazz Up our Lounge for Live Music Thursday from 6 to 8pm!
Friday is $1 off Desserts to share with your sweetie for Date Night or with your besties for a Pal's Night Out!
And now that River Rhythms is back, don't forget to call ahead and order your Pic-A-Nic Baskets To Go!
Whether you join us in song or just sit and enjoy, CABARET SOIREE is the most fun you'll have on a Saturday Night! 6:30pm till we close the Lounge down…
Local favorite CHARLIE BAKER returns to play for Fun & Games Sunday from 6 to 8pm!
Monday is WINGS DAY! With Starlite Chicken Wings & Drumettes with a choice of sauces and slaw on the side – come in and try the best darn Wings in the Valley!
Tickets for our 2019 Cork N Fork Charity Wine & Food Festival are LIVE!
Click the BPT link below to get your tickets NOW!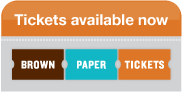 Or if that fancy thing doesn't work, try this:  Buy tickets for Cork N Fork 2019 Wine & Food Festival
Save
Save
Save
Save
Save
Save
Save
Save
Save